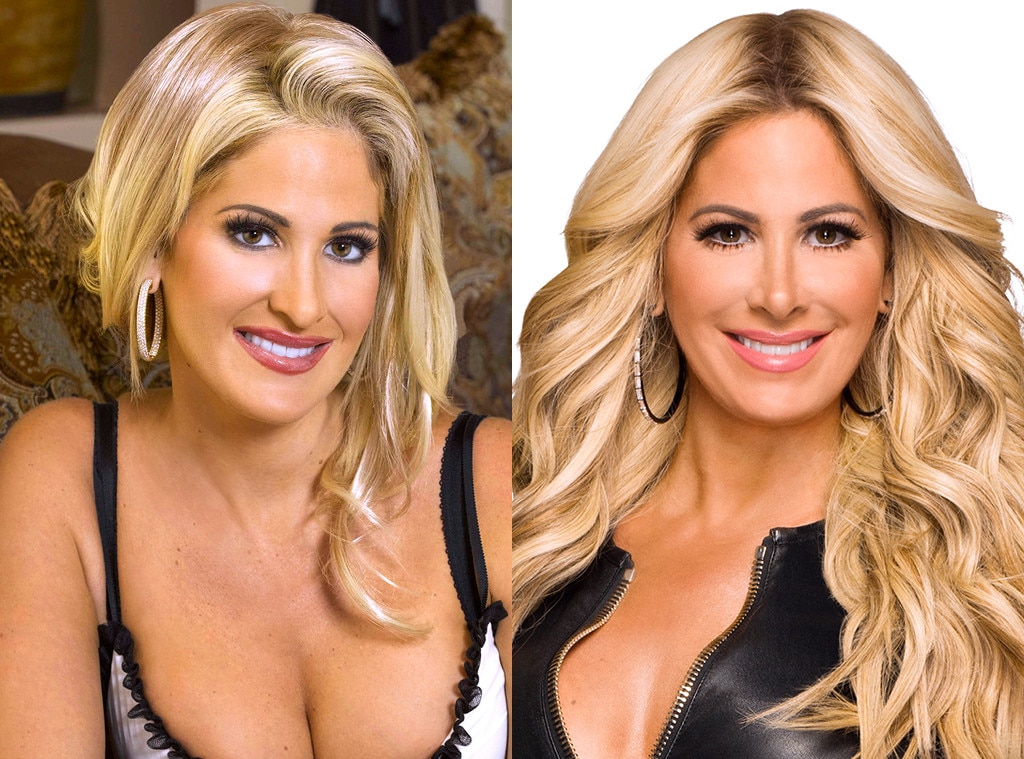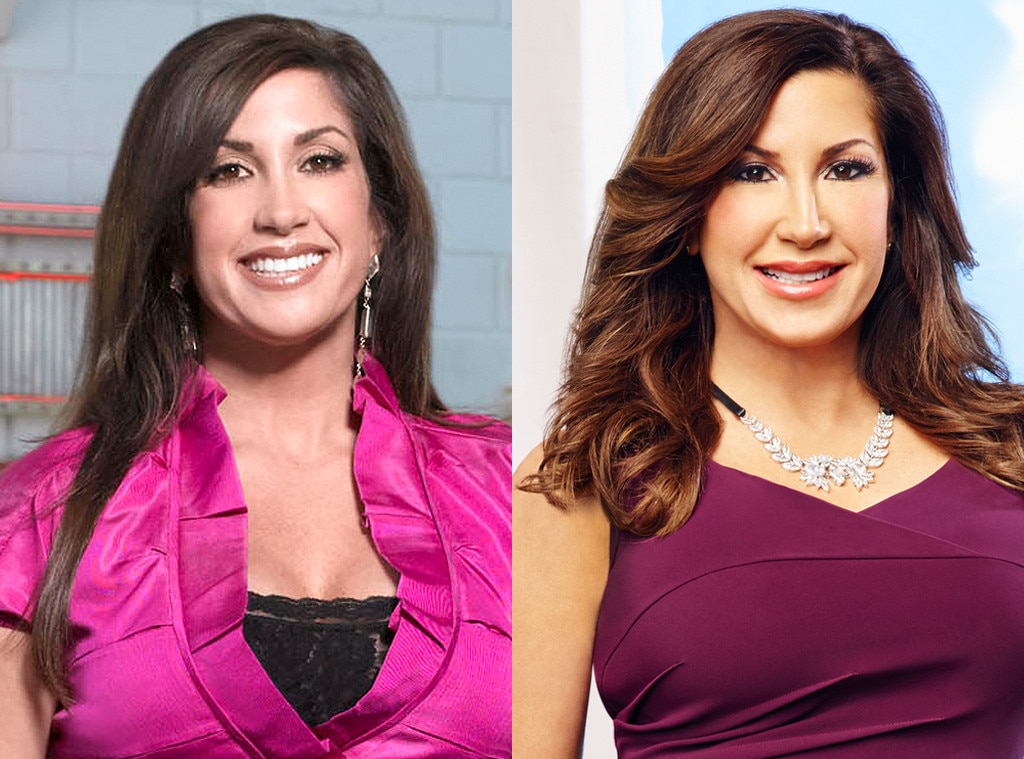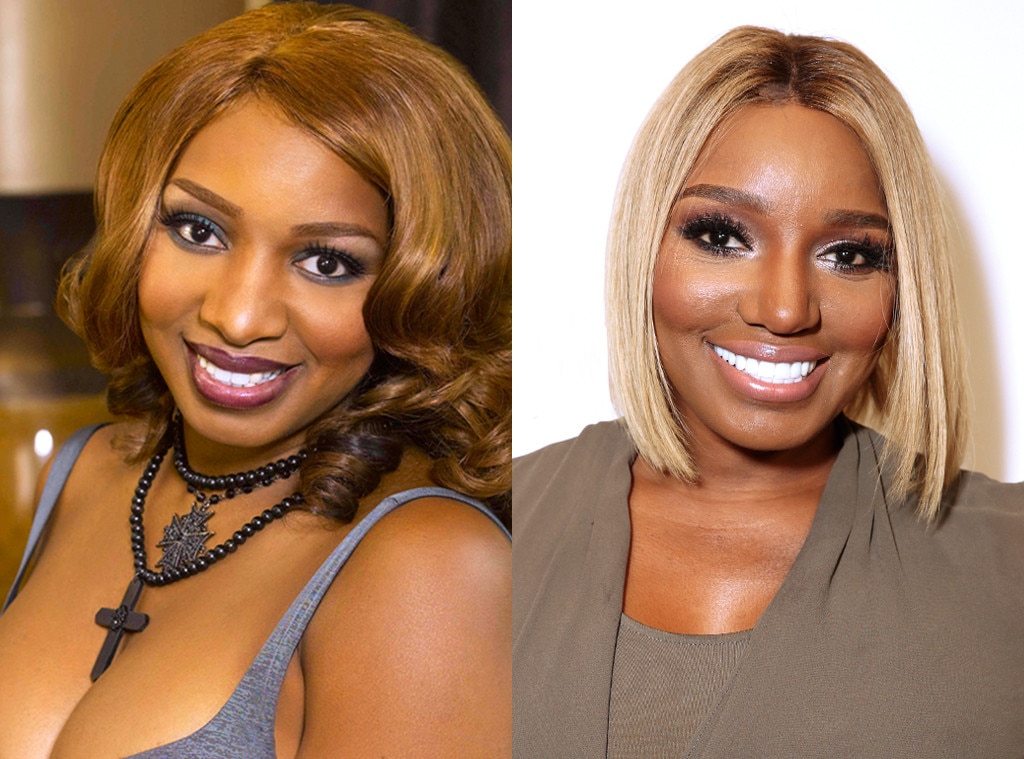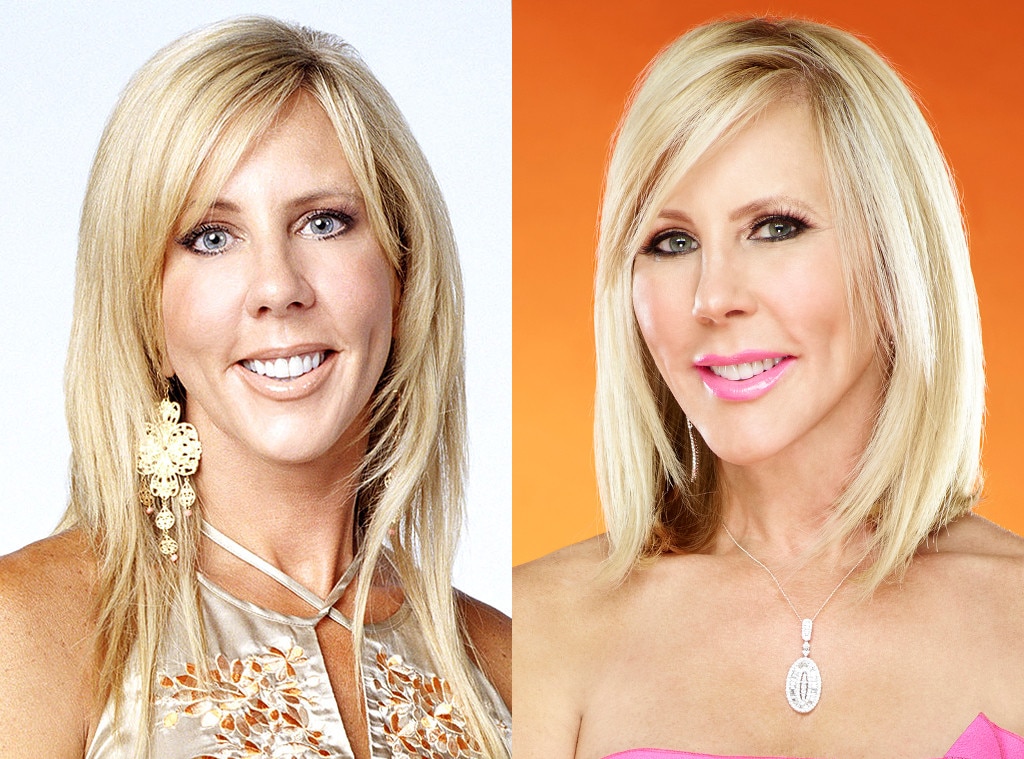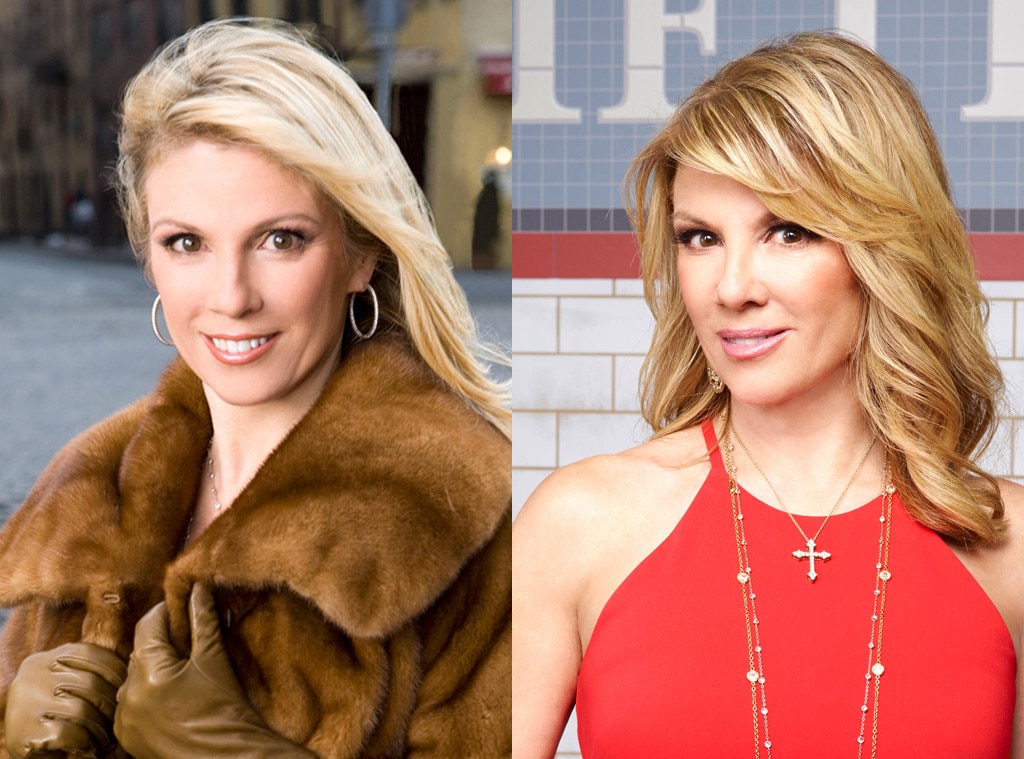 The life of a Real Housewife is tougher than you think. HD cameras all up in your business 24-hours a day might make a girl really take a hard look at herself… and then snag an appointment with the best plastic surgeon she can get. These are the women who get so many nips, tucks, and lifts, they're barely hanging on to their original resting b-face. Maybe she's born with it…maybe it's Restylane.
Alexis Bellino In 2011, Alexis Bellino staunchly denied ever going under the knife … for her face, anyway. "I don't need to prove anything. I know who I am and God does too." The Orange County cast member did, however, cop to getting breast implants as well as Botox and lip injections in an interview with Star.
She said, "It is fascinating to me that everybody says they're so sure that I've had a nose job or cheek implants or whatever. People just like to talk, but I'm OK with it." She was so OK with it, she actually got that nose job a year later, claiming she had sinus issues.
During her follow-up visit, however, Bellino's surgeon reviewed the "cosmetic" portion of the procedure, which included "sewing the tip together", "filing down the dorsum" and narrowing it. Bellino lamented, "I don't want it to look like I had it done!" Little bit late for that. Adrienne Maloof You don't have to go back that far in time to see the drastic changes Adrienne Maloof has made to her appearance. "Know your friends, show your enemies the door." In these pics from 2010 and 2017, we're clocking new eyes, cheeks, nose, brows, and a tightness usually only seen on bank robbers sporting a pantyhose disguise. None of this should be shocking, considering not only was Maloof married to renowned plastic surgeon Dr. Paul Nassif, but she's also been unashamed about what she's had done over the years, telling WetPaint, "When you live in Beverly Hills you expect it. When you married the plastic surgeon, you expect it. So, no big deal." Shannon Beador "The body that you're born with is your body, and love it." "Oh bull—. Let's be honest." O.C. Housewife Shannon Beador has only ever admitted to getting her nose and chin done. "I had the nose/chin combo sophomore year in college." But she's not shy about implementing the Platelet Rich Plasma procedure which she described to Bravo, as, "They centrifuge your blood, and they take the yellow plasma of your blood — which they call liquid gold — and they inject it in certain parts of your face." But for as open as this reality star is about her vampiric beauty regimen, she's pretty stingy with the throwback photos. Call us crazy, but there seems to be more than just puberty, and a "nose/chin combo" going on here. "The truth is organic but lies are just artificial." Lisa Hochstein Ever since Lisa Hochstein uttered the words: "My husband's a top plastic surgeon in this town .and I'm his best creation."
Viewers have regarded every perceivable change to her face and body with a healthy dose of side eye. But Hochstein told TooFab in 2012, that the whole thing was supposed to be a tongue-in-cheek reference to the bad boob job that her husband, Miami plastic surgery legend Dr. Leonard "The Boob God" Hochstein, corrected for her. Asked whether she had any other work done in addition to the reversal of her "uniboob," Hochstein confessed to rhinoplasty a while ago, and claimed, "I haven't had that much plastic surgery… I bet you that half of the women on all these shows have had at least two things done.
They just don't admit it and I'm being honest and upfront talking about it." Of course, that interview was more than five years ago, so there's no telling what she's done to arrive at her current look. Vicki Gunvalson Of all of the housewives on this list, Vicki Gunvalson might be the most open about the work she's had done. "I go big or go home and I am not going home." She confessed to People in July 2017 about having her upper and lower eyes, her nose, and her chin "done" in the past four or five years, as well as a breast augmentation. Overall the Orange County wifey has a generally healthy attitude towards cosmetic enhancements, or at least, a pretty cool metaphor for them. She told the mag, "It's just like painting a house. Sometimes things fall apart and you need to fix them." Gretchen Rossi For as open about plastic surgery as Gunvalson is, Gretchen Rossi is just as cagey. "When the going gets tough… the tough get stronger and stronger." Though she admittedly looks most like her younger self than everyone else listed here, there definitely seem to be some changes over the years. And it's been notoriously hard to get Rossi to cop to any of it.
In 2011, she penned a lengthy blog post, pointing out that her Botox injections are not considered plastic surgery because they don't involve "cutting of the skin." She also left the door open for future speculation, writing, "Let me be clear that I am not against plastic surgery at all, and I am sure one day I will probably have something nipped, tucked, or worked on as my body and face starts to droop!" But Rossi has always had another dog in the fight: "This is… the Gretchen Project." Rossi's now-defunct initiative, founded in 2009, was dedicated to non-surgical beauty alternatives. So yeah, don't expect any Earth-shattering plastic surgery revelations from this Orange County housewife anytime soon.
NeNe Leakes Straight-talking Atlanta OG, NeNe Leakes, admitted to People in 2010 that she'd gotten: "…a nose job, smaller breast implants and a lift, as well as liposuction around her waist for contouring." "Ten years in the game and I'm still the tastiest peach in Atlanta." Fast-forward seven years to Watch What Happens Live, where Leakes confessed to a second nose job, but this time for a medical reason."
She said,
"the first time, I only had my nostrils taken in on the side the very first time, and then this time, I had more cartilage moved around in my nose."